A strife specibus available on the Overseer Project.
Base Items
Edit
Beach Ball

Edit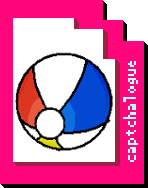 A fun item for almost any occasion, the most obvious being the beach.
Code: Q6kRAKxs
Strength: 3
Assail: -3
Abstratus: Ballkind, Inflatablekind
Cost: 3 Build Grist
===
Inflatable Crayon ===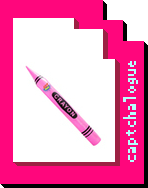 A jumbo-sized inflatable crayon. It is not incredibly useful as a weapon as is, but it sure is hilarious.
Code: B0pWwLAt
Strength: 1
Abstratus: Inflatablekind
Cost: 2 Build Grist
Inflatable Mattress
This incredibly shitty excuse for a bed never seems to keep the air in it for long enough periods of time. Still, it's fun to use it to smack imps off of cliffs with its large size.
Code: E?kbd8Zd
Strength: 5
Abstratus: Inflatablekind
Cost: 6 Build Grist
Life Preserver
A ring-shaped flotation device, useful for rescuing people from water.
Code: ZtOBxSgx
Strength: 1
Abstratus: Hoopkind, Inflatablekind
Cost: 3 Build Grist
Water Wings
To help children float in the water. Why do you even have these? I suppose you can try to smother your enemies with these...
Code: VB62KTAW
Strength: 1
Abstratus: Inflatablekind
Cost: 2 Build Grist
Alchemized Items
Edit
Life-Sized Inflatable Nic Cage
You feel uncomfortable yet extremely satisfied that you made this.
Code: VIpuwTwt
Strength: 350
Abstratus: Inflatablekind
Cost: 8 Rainbow, 12500 Ruby, 10000 Rust, 12500 Topaz, 10000 Uranium
Highest Passive Bonus: 50
Mad Sturgeon's Euthanizer
Edit
Code: 3JX9lmtt
The bloated narwhal's horn is now filled with a deadly intoxicant, and the animal has taken on a somewhat maniacal expression. This is the face of someone who has gone off the deep end and is enjoying every minute of it.
Abstratus: inflatablekind
power 333
aggrieve +25
aggress +25
abuse +25
abjure -25
abstain -25
Cost: 5000 Cobalt, 2000 Mercury, 5000 Rock Candy, 1000 Uranium
Ad blocker interference detected!
Wikia is a free-to-use site that makes money from advertising. We have a modified experience for viewers using ad blockers

Wikia is not accessible if you've made further modifications. Remove the custom ad blocker rule(s) and the page will load as expected.