Instrumentkind is a weapon type that no longer exists. It was split into 5 different kinds: Woodwindkind, Brasskind, Batonkind, Stringskind, and Percussionkind.
(This list has not been deleted in case anyone wants to move item info to their respective type pages.)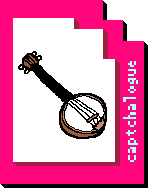 This list goes in order of weakest weapon to strongest weapon, power-wise, with all of the base items listed first.
Base Items:
Banjo
Horn
Erhu
Marimba Mallets
Violin
Conductor's Baton
Cello
Power Level: 9
Accuse -4, Abjure -4, Abstain -4
One Handed
8 Build
080X4AC6
Alchemized Items:
Acoustic Claymore
2500 Build, 5000 Copper, 250 Titanium
Acoustic Guitar || Claymore
K.K. Slider's Bass
Power Level: 24
One Handed
8 Build, 20 Chalk
Acoustic Guitar || Animal Crossing disc
Ug!tVEkF
Bad-Axe Vampire Bass
Power Level: 35
Two-handed
100 build, 40 blood, 10 garnet
Wood cutter's axe II electric guitar
22310024
Flash Guitar
Strength: 35
Aggrieve Bonus: +8
80 Build, 600 Amber, 400 Sunstone
Code: lh!Ml!tz
Gently Weeping Guitar
Strength: ???
16 build, 12 shale
Electric Guitar && Beatle's Record
Heavy Metal Guitar
18 Build, 6 Blood, 12 Chalk
??? && ???
Death Metal Guitar
???
Rocketar
Power Level: 50
Aggrieve -10, Assault 10
Two-handed
400 build, 100 amber, 600 jet
rocket II Electic Guitar
981G08G0
Laser Guitar
Midnight Guitar
800 Build, 900 Jet
Electric Guitar && Midnight Crew Poster
Skull Guitar
ZY34a265
66 Build, 24 Blood
Swortar
8A1240M5
25 Build, 20 Rust, 15 Titanium
Shitty Sword && Electric Guitar
Magnetic Melody
Power Level: 25
20 Build, 40 Copper
Violin || Magnet
Two Handed
OXWXSE?T
Violin Rifle
Power Level: 40
Aggrieve +4
100 Build, 50 Cobalt, 50 Copper
Violin || Rifle
Two Handed
HRAT51?!
MANY MANY MORE.
Ad blocker interference detected!
Wikia is a free-to-use site that makes money from advertising. We have a modified experience for viewers using ad blockers

Wikia is not accessible if you've made further modifications. Remove the custom ad blocker rule(s) and the page will load as expected.