A strife specibus available on the Overseer Project.
Base Items
Edit
Oar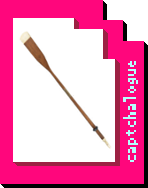 A paddle used to row a small boat by hand. It looks heavy enough to deal some damage.
Code: wPLAe3mS
Strength: 7
Abstratus: Oarkind
Cost: 8 Build Grist
Alchemized Items
Edit
Item: Ichthyos Oar
Code: !xtEgtsT
Description: An oar carved from the skeleton of a prehistoric beast.
Size: large (40)
Base power: 650
Highest active bonus: 20
Highest passive bonus: 7
Ad blocker interference detected!
Wikia is a free-to-use site that makes money from advertising. We have a modified experience for viewers using ad blockers

Wikia is not accessible if you've made further modifications. Remove the custom ad blocker rule(s) and the page will load as expected.